Our Family of Investigators
(We really are all related!)
Mike is a lifelong Western New Yorker and the senior investigator. His father originally worked at the Buffalo Central Terminal. When Mike got the opportunity to investigate there, he jumped at the chance, and from then on, he was hooked on the paranormal! When asked about his opinion of the paranormal, Mike had the following to say. "Most religions believe in life after death and greatly cherish that belief. Science theorizes that almost everything revolves around some form of energy. These two theories are what spark my interest in the paranormal. I have witnessed certain events during investigations that lead me to believe there is much credibility in these two theories. I firmly believe religion and science work hand in hand to create paranormal activity. Even though I am very skeptical of what some people believe is paranormal activity, my own observations fuel the fire in me to keep on seeking out the truth about it."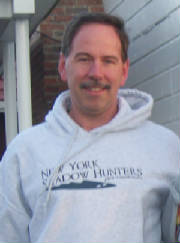 Tim is the Brother-in-law of Mike. His day job is in the field of Information Systems. Because of this background, he has become the de facto tech manager of the group. After also having a chance to see the Central Terminal, as well as getting to speak with the likes of John Zaffis, Dave Tango, and Steve Gonsalves, he was ready to partner up with Mike. Although Tim is very cautious about what evidence is actually "paranormal", there have been a few incidents that have made him a little bit more of a believer. Getting woken up by bangings in the wall at Prospect Place Mansion and hearing a direct response to a question by the disembodied voice of a little girl are a couple events that have altered his opinion.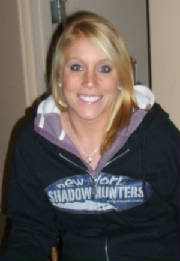 Kristen is Mike's daughter and the photographer of the group. During the week she is a special education teacher. Kristen's first ghost hunt was at Eastern State Penitentiary, and it still remains one of her favorite locations. Another of her top spots to investigate is in Gettysburg, Pennsylvania. Kristen's favorite experience was at the Akron House Restaurant where a child whispered "no" in her ear in response to her question.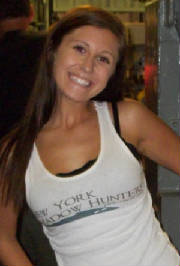 Ashley is Tim's daughter and the researcher of the team. She has recently earned a degree in business at the University of Buffalo and is working as a Human Resource manager for a local recruiting company. Ashley's first ghost hunt was also at Eastern State Penitentiary, and just like her cousin Kristen, it is also one of her favorite places to investigate. Her most memorable experience was at the Palmyra Historical Society where she made contact with a little girl and felt the girl touch her hand.